THU, JAN 13, 2022 @ 8:00AM PT
WP90X – Rethinking Asset Location: Mitigating Income Tax Drag with Private Placement Life Insurance and Annuities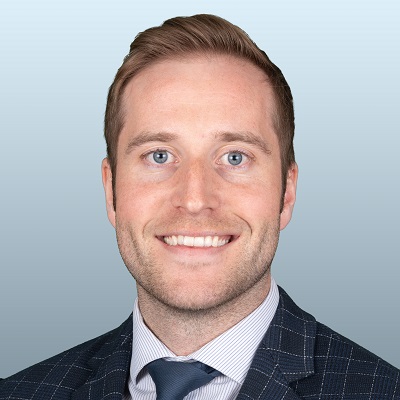 Details
Taxes are most likely going to increase for high net worth individuals and those clients are looking  to you for creative yet proven strategies for income tax relief. Frequently unknown and  misunderstood, Private Placement Life Insurance (PPLI) offers a powerful, yet simple solution to  income tax mitigation and brings with it decades of tax-law precedent. Recent regulatory and  product changes have made it even more attractive to UHNW individuals and family groups. Join  Ben Rainey and Aidan Elliott of WealthPoint on this Zoom webinar to learn how PPLI can  eliminate all income taxes from a portion of your client's investment portfolio while not  changing the investment strategy or asset allocation and still maintaining access to those  funds. Ben and Aidan will examine several client scenarios and illustrate first-hand the powerful  impact of tax mitigation on a client's balance sheet. 
Session Overview
Join Ben Rainey and Aidan Elliott of WealthPoint for this 90-minute presentation as they discuss the  recent evolution in the ever-changing Private Placement Life Insurance and Annuity market. Ben  and Aidan will briefly review the basics of Private Placement products and their utility. Attendees  will discover why the traditional model of delivering Private Placement Life Insurance and Annuities  through Insurance Dedicated Funds is less valuable to today's UHNW clients and family groups.  Additionally, Ben and Aidan will share about the recent advancements that now afford advisors the  ability to manage client assets through an SMA on a tax-deferred and tax-free basis leveraging any  asset available on their custodian platform.
Learning Objectives
Understand the basics of Private Placement Life Insurance (PPLI) and Private Placement Variable Annuities (PPVA) and how they work
Identify the creative investments that can be utilized inside the policy and how they are priced

This includes private equity, LP interests and even real estate

Review the tax characteristics and tax law precedent that governs PPLI
Address common misconceptions about this investment and the recent evolution from IDFs to SMAs
Identify client situations where the strategy works from a goal-based planning approach
After registering, you will receive a confirmation email containing information about joining the meeting. If you have any questions, please let us know. Feel free to share this invite with other members of your firm if you think it would be valuable for them to attend.
Continuing Education Information
This program qualifies for 1 hour of NASBA CPE or CFP credit

Prerequisites: none
Advanced preparation: none

NASBA field of study is Specialized Knowledge
Delivery method: Group live presented online due to COVID-19
There is no cost to for this presentation or to obtain CPE credit
For more information regarding complaint or program cancellation policies, please contact Shelley Forman at (602) 559-5389
WealthPoint, LLC is registered with the National Association of State Boards of Accountancy (NASBA) as a sponsor of continuing professional education on the National Registry of CPE Sponsors. State boards of accountancy have final authority on the acceptance of individual courses for CPE credit. Complaints regarding registered sponsors may be submitted to the National Registry of CPE Sponsors through its website: www.nasbaregistry.org.
What:
WP90X – Rethinking Asset Location: Mitigating Income Tax Drag with Private Placement Life Insurance and Annuities
When:
January 13, 2022 at 8:00am Pacific Time
Where:
Zoom Video Conference
CPE:
One hour of NASBA* CPE or CFP credit will be offered (see below for more information)